I was looking forward to so much fun at Wigwood this year. That's me arriving with my co-hostess for the event, Dixie Richardson. We knew the show would be terrific as among the all-star line-up of perfomers would be Conchita. That's Conchita pictured with us right here.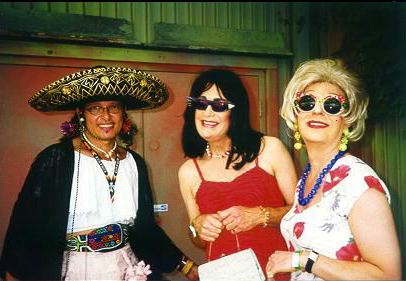 On the positive tip, Wigwood did raise $15,000 for ActUp Atlanta, The AIDS Survival Project and Atlanta Harm Reduction Center - organizations that work very hard and well for us. However, for mysterious reasons, the outdoor main stage with a high quality sound system was closed down at 7pm and the entertainment was relegated to Charlie Brown's intimate but small room inside Backstreet and the very small stage there - all the while outside was a beautiful sunshine day. Dixie and I did enjoy our emceeing and the acts were extra entertaining but it wasn't the extraordinary event it could have been. Enough of my blabbering, I going to show you some of the glamour that turned out that day and how they were turned out!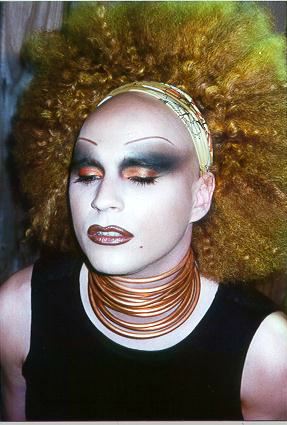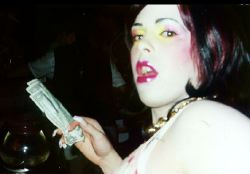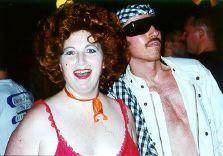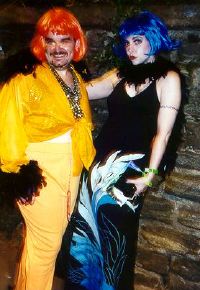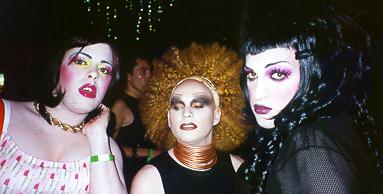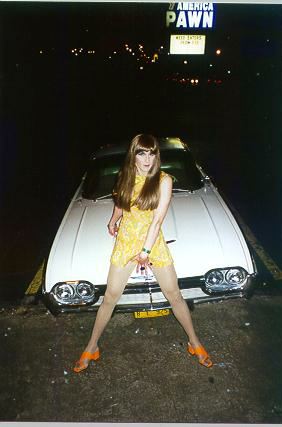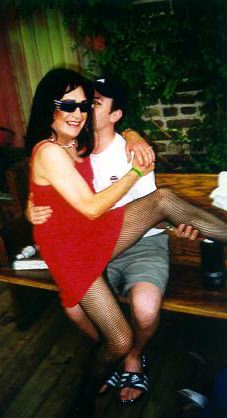 Patricia took almost all those pictures at Wigood. She's the one riding the bird. The picture of Dixie riding Big Daddy was taken by DJ Tennessee. He was the photographer as well for the picture of us with Conchita and the photograph which follows. It indeed makes Wigwood 2000 vividly memorable for me. Thank you DJ Tennessee!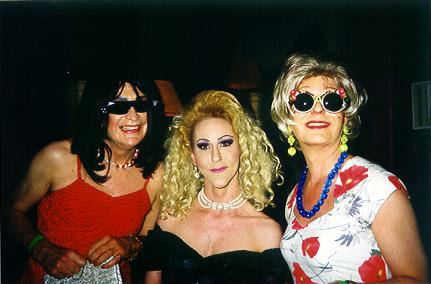 Brittany Fairchild is Dixie Richardson's and my special guest star at our upcoming evening of entertainment at Altanta's Metro nightclub on August 27th, 2000. Please plan to join us there for some Southern-style fun.




FREE AT LAST! Mona Love,one of my close friends and one of Atlanta's pioneering AIDS activists, has left her supplemental job at the Waffle House to go to work full time for the Atlanta Harm Reduction Center. So of course I sent my own Action News Team up to Doraville to cover her final night at work and lo and behold who was up there devouring mountains of waffles but ARGE.

Back to the Non-Stop Party at Betty Jack's Virtual Estate