| | |
| --- | --- |
| It was such a beautiful Sunday when the limo arrived to transport Nude Peter and me to what was about to be Atlanta's largest Gay Pride Parade of all time! | |
The beautiful limousine, provide by Touch of Class Limousines, was most sumptuous, and Nude Peter and I sprawled out and enjoyed.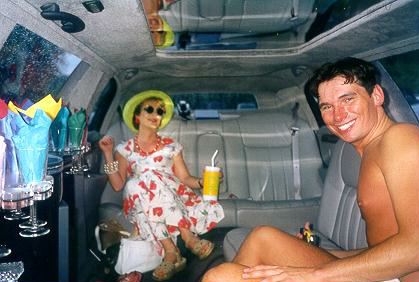 | | |
| --- | --- |
| | As soon as our limousine arrived at the Parade assembly site, The Absolut Boyz - representing Absolut Vodka, my sponsor for the event - came over to welcome us. Along with Nude Peter, The Absolut Boyz were my official escorts that day; and really, they did such a good job of escorting! They should be advertising in the Yellow Pages. |
Before the Parade began, I had my picture taken with two of the gays who would be in the Parade also.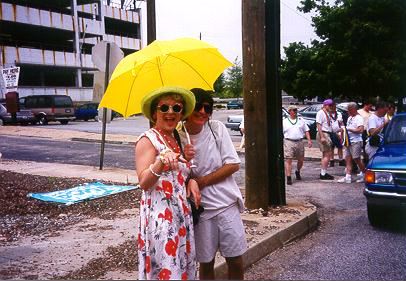 Above, is Dick Richards who was videotaping my Parade Ride for a segment on The American Music Show. Below is that randy Randy Fair, a columnist for Southern Voice marching with the eclipse magazine contingent.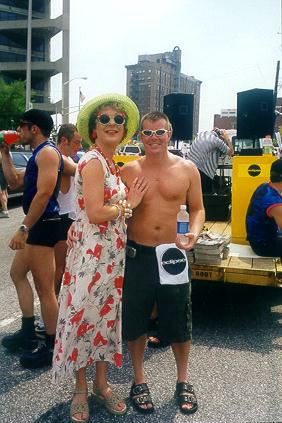 | | |
| --- | --- |
| We are so excited! The Parade is about to begin | |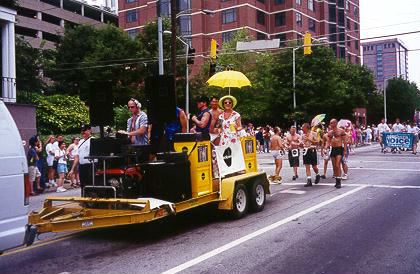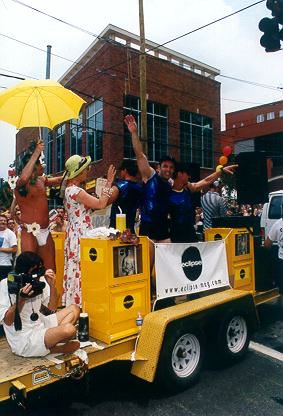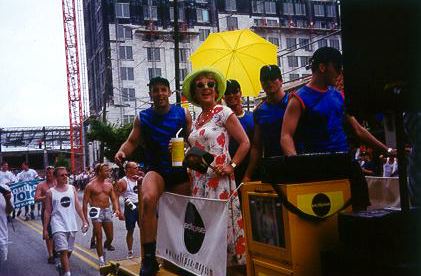 Participating in this Parade was a fabulous and inspirational experience thanks's to the many of you who greeted us so affectionately. Thanks also to our Parade float crew who made the trip down Peachtree Street to Piedmont Park so pleasurable.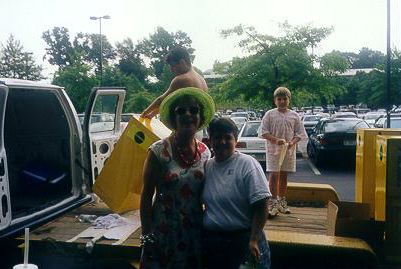 That's our float's pilot and co-pilot Cheryl Summerville and daughter Devin Riley, who navigated the truck that pulled us. Below, is Rainbow Radio's deejay extraordinaire DJ Magma, creator of our booming soundtrack that started the crowds' dancing all along the way.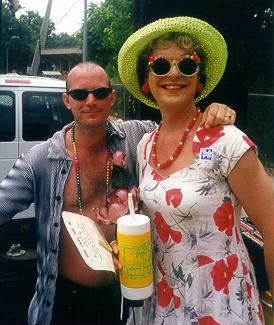 | | |
| --- | --- |
| | Afterwards, Nude Peter and I were still exhilarated from the thrill of it all. And the trip home in the limo was like icing on the cake! |
Back to the Non -Stop Party at Betty Jack Devine's Virtual Estate